L'Escalet, a confidential hotel designed like a family home.

Come and discover a haven of peace nestled in the pine forest between Provence and the Gulf of Saint-Tropez.
Just a stone's throw from Ramatuelle, in the heart of the L'Escalet nature reserve, this place exudes southern charm and relaxation.

An exotic door opens onto an authentic Provençal Mas and its sun-drenched terrace.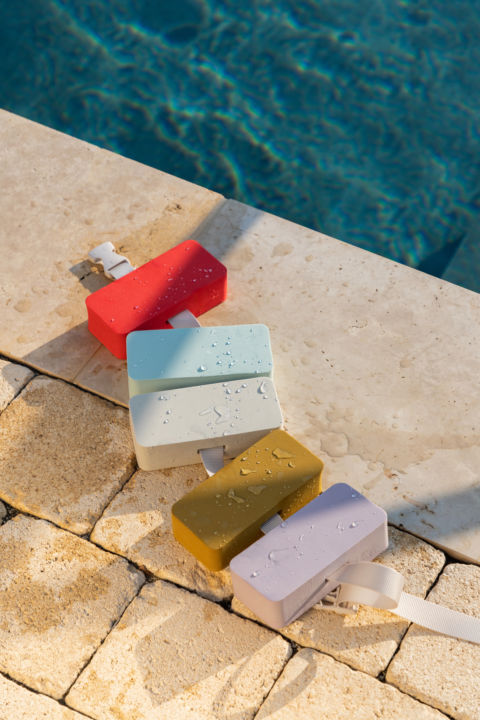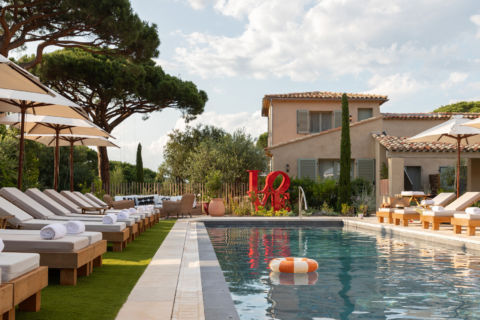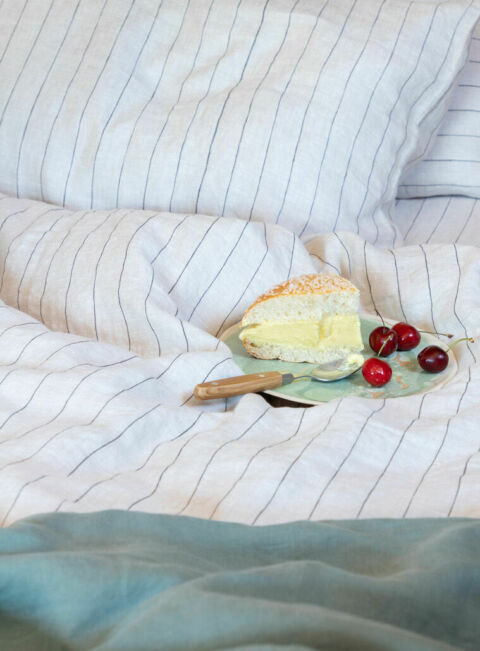 An infinity pool glistens in the southern light. Surrounded by elegant sunbeds and sunshades, it's an inviting place to swim and laze.

The splashing of the heated pool, even in summer, echoes that of the Mediterranean; L'Escalet beach is 500 metres away.

On-site catering is available for small and large appetites.
The menu, based on fresh local produce, highlights our local produce. Our neighbours, producers and winegrowers combine their expertise to offer you a tasting experience bursting with the flavours of the region.

And if sunset is the perfect time for fancy cocktails, there's no time like the present to enjoy the freshness of a burrata. In the shade of the umbrella pines, with a slice of homemade pie in hand, summer lasts all year round.

In the distance, you'll hear the call of the Côte d'Azur and its summer activities. Closer to you, nature and its many more or less secret paths are waiting to be discovered.

Our discreet and generous staff will be delighted to point you in the right direction. They will accompany you wherever you need to go.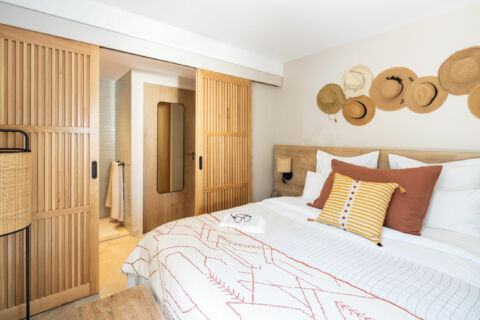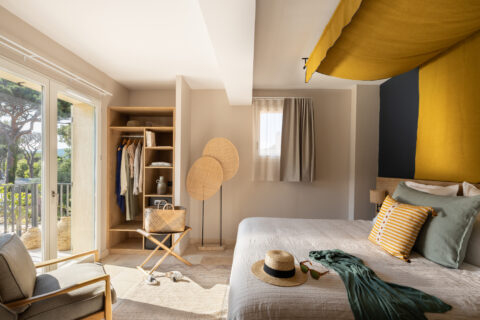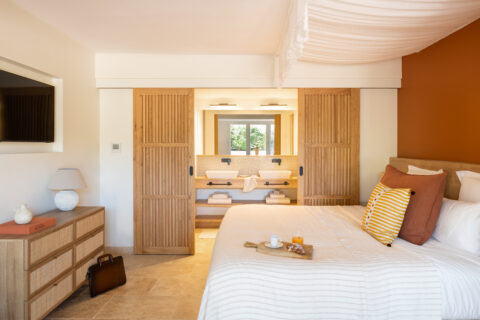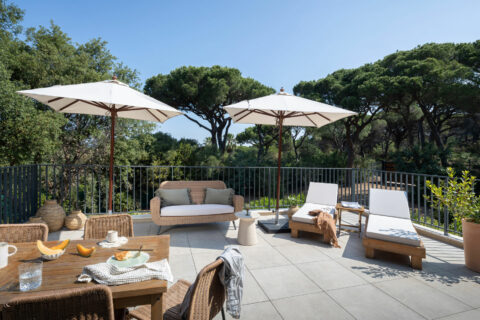 Every summer has a story
The atmosphere is relaxed, the days sunny and the evenings mild. It's great to wake up to the sound of the cicadas with nothing but swimming on your mind. You become a sorbet critic around the pool, plan your escapades in the shade of the pine-trees, lounge on your private terrace; wait, has anyone seen the jack ?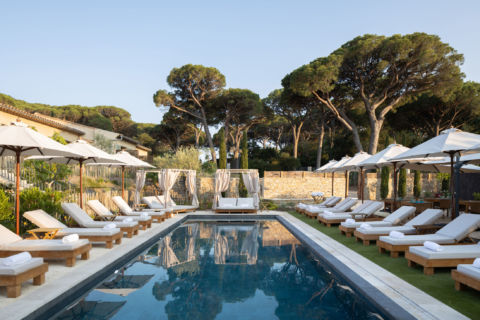 Fresh state of mind
Torn between the pool and the sea? Then you've got both. The fine sand of the Escalet beach is just 500m away, within easy walking distance. As for the large pool, it's just waiting for you to take a dip or two. Its water, kept at 28° all season long, will make eating fresh fruit with your fingers even more pleasant.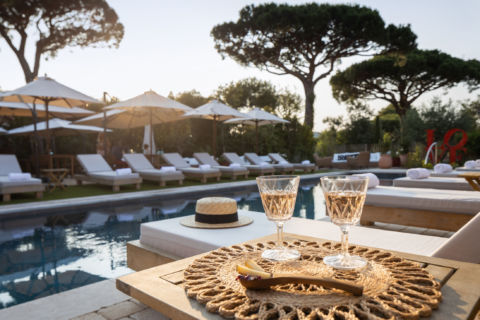 No better designer than nature
With its feet in the water and its heart in the vineyards, Domaine de l'Escalet is nestled between Cap Taillat and Cap Camarat. Its natural beach offers breathtaking views of the Mediterranean. Just like the legendary Pampelonne, just a few steps away. Why not set off by mini-moke or electric bike to conquer the blue sea, rocky coastline or verdant countryside ?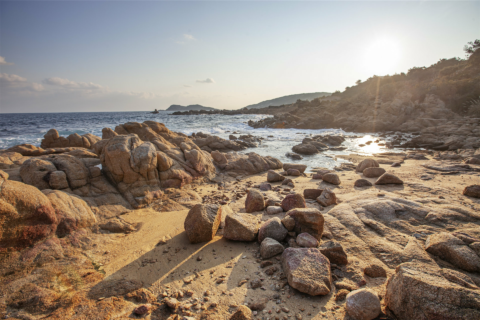 Our experiences
Our passion is for you to live yours.
Our staff are here for you.
With a service that strikes the right balance between simplicity and generosity,
they are the architects of small gestures and big adventures.