Large Terrace Suite
2 to 4 people - 33 m2 - Terrace
Shrine of century-old pines
An intimate and convivial interlude, the Grande Terrasse Suite puts time on hold.

The terrace overlooks the pine forest. A green canvas that has become our signature view. A backdrop that blends perfectly with the beige fabric of the private sun loungers.

Stroll from the separate bedroom into the lounge area, where the large sofa converts into a cosy bed for the lucky overnight guest.

The lightweight zellige behind the double washbasin, the bold character of the sienna wall, the saffron and sage touches on the cushions you fall asleep in - every detail contributes to a soft, harmonious atmosphere. This is where you'll feel at home.

It's good to get together with family or friends over a cocktail that, when served chilled, has the flavour of a holiday you won't forget.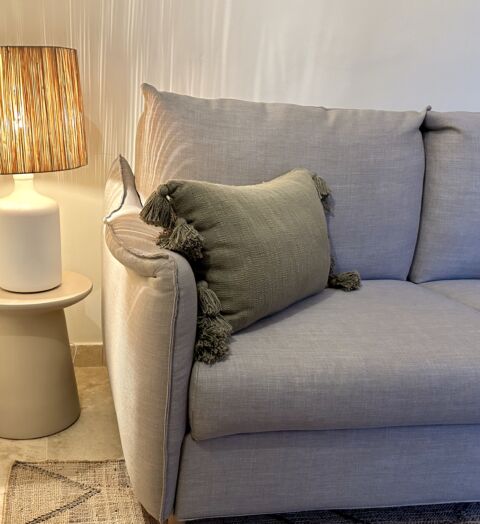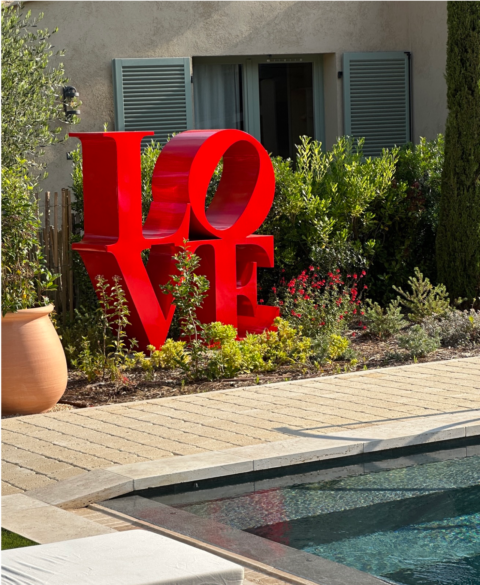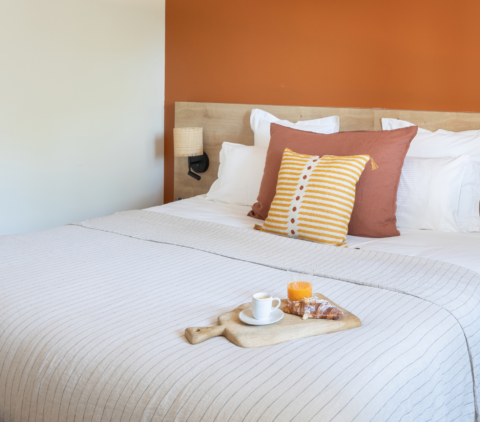 Facilities :
King Size bed (200x200cm)
Italian shower
Television (international channels)
Summer memories
Air conditioning
High speed WiFi
Safe deposit box
Mini bar